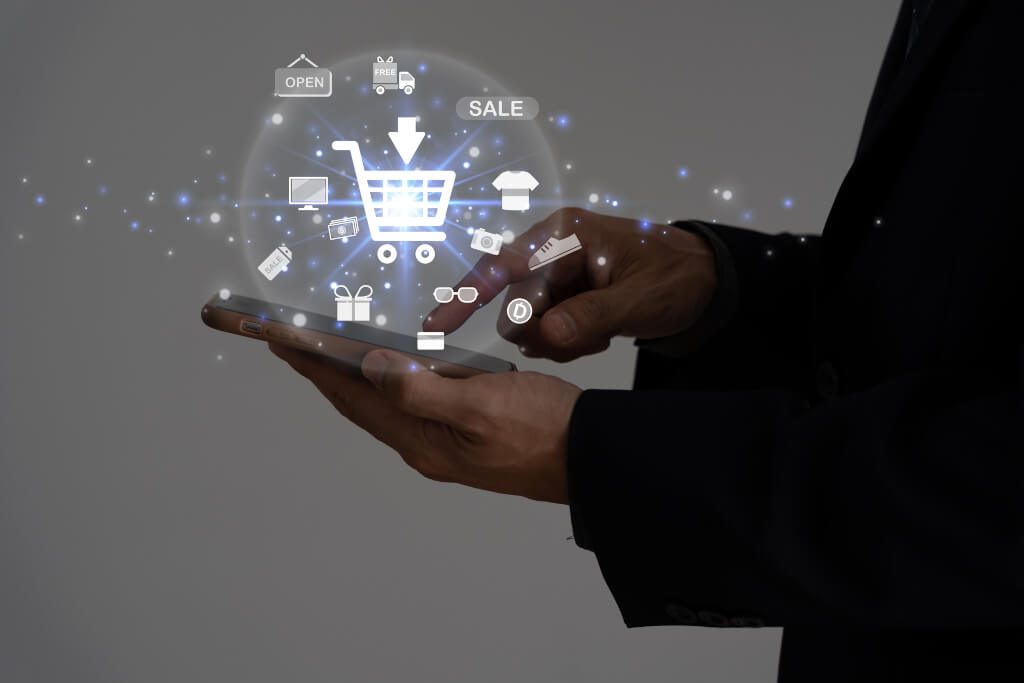 7 mins read
E-commerce Lead Generation: 8 Proven Strategies
The proliferation of internet access during the epidemic has led to the rise of a thriving online retail sector. There is a lot of competition among the 3.9 million online businesses in the United States. With so many alternatives at customers' fingertips, it's more important than ever to employ effective lead-generation tactics to ensure you're attracting the proper customers. A horse can be enticed to drink water, but you can't force him to do so. But you could convince him if you said the water will be gone in 30 minutes. There are unique strategies for lead generation and conversion that the e-commerce sector demands. Here are some methods you can use to increase the number of potential customers for your online store:
You Should Make Full Use of the Information Stored in Cookies
Cookies, while still with us, are a great retargeting tool. If a customer doesn't buy from you on their initial visit, you can get them to come back by showing them ads for products they browsed while they were on another site (like Facebook). The predicted end of cookies has been repeatedly postponed, leaving their fate in doubt. You can take advantage of the benefit they provide till 2023.
Zero-party data is the way of the future. The term "zero-party data" refers to information that a customer voluntarily provides to a company or website. Surveys, updates to the preference centres of a website or app, and the like are all good ways to get this information. Unlike first-party data, which is gathered automatically by a website, zero-party data is provided voluntarily by users. The user is being watched instead of asked for input.
When asking the obvious issue of why cookies are dying, it's crucial to distinguish between the two. The reason is obvious; internet privacy is becoming more and more of a priority for people. The most moral approach to learning about a customer is through the use of zero-party data. The world without cookies is coming sooner than you think, so you'd better start gathering zero-party data now if you want to survive.
Get the Most Out of Your Email Marketing Campaigns
A customer's email address is considerably more accessible than their wallet, so use it to your advantage. Don't let a prospective client's email address gather virtual dust. A customer's email address is your ticket to communicating with them. Send a message of greeting, some follow-ups, a newsletter, and some coupons. There will be multiple chances for the customer to come back and complete the purchase. The most efficient approach to emailing is…
Advertise Sale Prices & Special Offers, but only for a Limited Time
The opinions formed about a product online depend on the language used to describe it. Customers can be psychologically influenced to buy more quickly if you instill a sense of urgency about your offering. The fear of missing out (FOMO) is genuine.
Take advantage of the fact that people will do almost anything to make a sale. Get those who have never been to your site as well as regulars to sign up for your newsletter. The trick is to provide them with something of value right away, like a certificate for 10% off. As part of your lead generation activities, this tactic is a common incentive for gathering email addresses.
Better Your Website's Layout
Website visitors are likely to become frustrated if the UX design isn't well-executed. The key objective is to make things as easy and clear as possible so that your customers can find their way to the checkout page without any problems. Your call-to-action buttons should do the same. Make sure people understand what to accomplish by using large, legible fonts and aesthetically pleasant colours.
Conversion rate optimisation is another important factor to think about when designing. This necessitates consistent testing and analysis of conversion rates to identify the most effective methods of attracting customers and closing deals. Make sure that your website is mobile-friendly. People frequently make purchases when travelling. Customers may become disinterested if they find your content too challenging to read or browse.
Boost Your Online Reputation
In the age of the internet and social media, e-commerce has come of age. The average user spends at least 2.5 hours every week on social media. Ads on social media platforms like Facebook, Twitter, LinkedIn, and Instagram can help you capitalise on this trend. The majority of sites let you present your wares in a carousel arrangement and attach a link to your site.
Showcase your collection online for the world to see. Customers' needs are met with features like Instagram Shoppable and Facebook's Shop on Pages. Furthermore, these resources can help increase brand recognition by exposing it to as many potential customers as possible.
Boost Your Search Engine Results
There will be no email addresses to collect, surveys to run, or people to target if people aren't coming to your site. The greatest strategy to attract customers is to use sound SEO strategies that raise your online shop's visibility in SERPs.
Search engines are your lifeblood when it comes to spreading awareness of your brand. A constant stream of traffic and an expanding sales funnel at no cost to you is possible with high organic search rankings. Find out what people are searching for and utilise those terms in your product descriptions. Keep an eye on what's new in SEO, and put money into paid search ads and search engine marketing to boost your lead creation.
Make Sure Your Website Has Good Content
Improve your search engine rankings even further by adding a blog to your website. In addition to product inquiries, address inquiries concerning the industry as a whole. Your site's popularity will rise as more people come to rely on you as a reliable resource. Just maintaining a consistent posting schedule will bring in many more visitors.
Weekly Post Frequency is Inversely Proportional to Site Traffic
By providing even generalised responses to queries about your industry, you might attract leads who may one day become paying customers. And with more precise subject matter, consumers at the very end of the buying cycle who are prepared to buy your product will reach your page.
The e-commerce sector is highly competitive, so it's important to create novel ways to draw in customers and convert them into leads. An effective inbound marketing strategy for online commerce is upon collecting contact details. Put the consumer first and use hard data to strengthen your offering. You'll be able to improve your operations, provide more value to customers, and generate more e-commerce leads the more you learn about your target demographic.