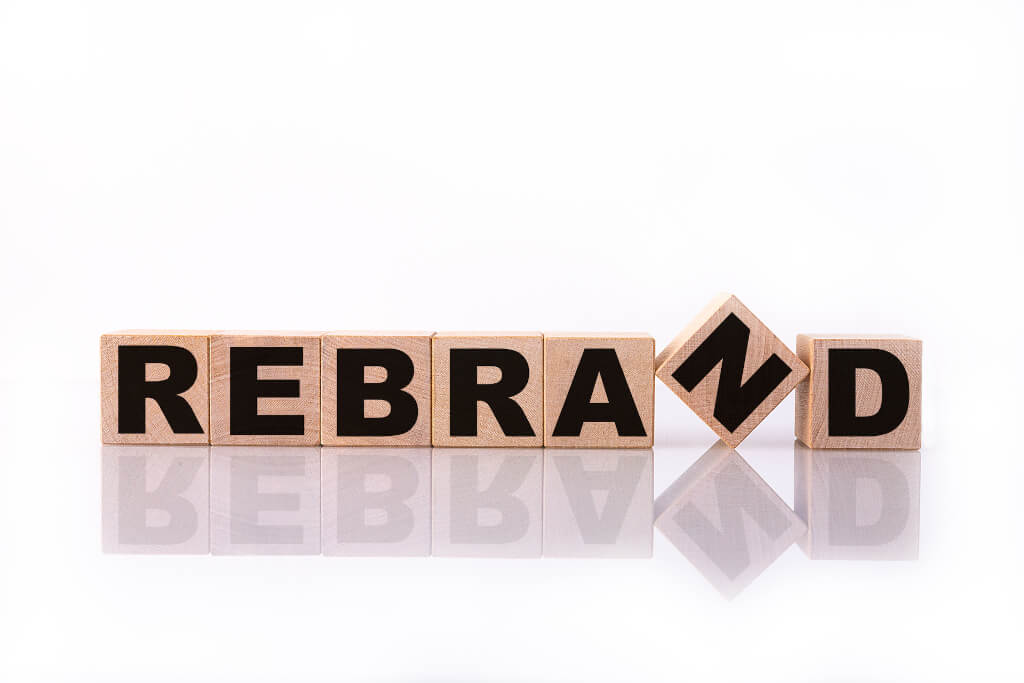 7 mins read
Ways To Rebrand Your Business
Changing your company's image can be beneficial in many ways. Rebranding can involve anything from giving your company a facelift by bringing it up to date with a new logo and design theme to completely starting over from scratch. However, one must never rush into a rebranding. A successful rebranding effort can aid in reaching a new audience or keeping your current clientele interested in your products and services.
A botched rebranding effort can be extremely costly (millions of dollars for larger firms), expose the company to online criticism and mockery, and confuse existing and future customers. Think about these four takeaways from successful rebranding initiatives before commissioning a new logo design.
Don't Make the Same Old Thing
The realm of design, like the rest of the world, is subject to fads and fashions. Typically, when a logo is updated, the design is altered to reflect modern tastes. The issue arises when a brand's logo and visual identity, once striking and memorable, are replaced by something less memorable and less memorable still.
They didn't break money while being stylish and sophisticated. The rebranding abandoned that strategy in favour of a generic logo and typeface in an attempt to mimic the success of other companies' simple rebranding efforts. A complete rebrand may not be necessary if your logo and overall concept have become instantly recognisable icons in your field. However, a rebrand is exactly what you need if your logo is already uninteresting, generic, or missing anything.
Swapping Out Your Intended Audience
Everybody knows that. Brands need to adapt as their intended consumers and relevant sectors mature. Many businesses rebrand to appeal to a wider audience or to better meet the preferences of their current clientele. Old Spice is a great brand that exemplifies this. The Old Spice brand wasn't particularly noteworthy before Terry Crews started yelling at us from the TV screen to buy it. There wasn't anything special about it; it was just a deodorant like any other.
However, their advertising, which was fun and boisterous, quickly went viral. From that point on, Old Spice made it quite known that it was aiming for a younger demographic by updating its packaging, product lineup, and more. They stuck with the same logo but aimed it at a different demographic. Their impact on the brand expanded beyond the initial advertising effort. They rebranded to appeal to a niche market rather than try to please everyone. If your audience has shifted significantly, or if your existing marketing isn't producing the results you want, a rebranding may be in order.
If you're rebranding for this reason, you must study your new audience thoroughly to ensure your messaging resonates with them. To do so, you may need to establish a new voice or tone for your marketing materials and update the language on your website.
Don't Use It as a Gimmick to Get Attention
Because of the importance of maintaining a consistent image for as long as possible, any alterations to your brand should be carefully considered. Don't risk damaging your reputation by changing your business name or logo only to attract more customers.
To better market their new burgers, IHOP recently changed its name to IHOb. The uncertainty over whether or not the name will remain is hurting their reputation, even though we don't know the long-term repercussions of this decision.
Customers want reliable brands, and a rebranding could lead them to question the quality of their meals. People have a problem with the promotion, not with the burgers themselves, as many breakfast restaurants also provide lunch fare. Whether or not they revert to the old IHOP branding in the future, this choice is likely to have lasting repercussions on their business. Brand redesigns should be sustainable, giving the company a solid foundation for the future. To disrupt a company's reputation for the sake of short-term gain is risky and could have devastating effects.
The Importance of  Timing
Don't make any major brand changes before your busiest time of year. You don't want to take chances when profits are expected to be highest since some clients will be turned off by novelty. Instead, wait for a slow period to implement brand-related changes. Any changes, whether to your website, your logo, or anything else, go under this category. That way, your customers will have time to become used to the modifications before your next peak season. With any luck, the new customers you're hoping to attract with the redesign will be enthusiastic about your brand and business when the busy season rolls around.
It's not a good idea to rebrand on the fly. Before settling on a complete rebranding, consider all of your other marketing options. Make sure the direction of your rebranding is correct by conducting research and trying out focus groups. Make sure it turns out well by giving yourself plenty of time to work on it. A well-thought-out plan, a methodical approach, and a willingness to test what works will always triumph over The Big Idea when it comes to rebranding your company. Here are nine things to keep in mind while you rebrand your company:
The first step in any successful rebranding effort is defining your brand's identity, both as it currently is and as you envision it taking shape in the future. Think about who you're trying to reach and what your organisation stands for.
Find out what the market is like Do your homework on the competition and your ideal customers to find out what they're looking for in a brand. Consider their problems, likes, and buying habits.
Create a plan for your rebranding efforts, outlining your aims, audience, and messaging based on what you've learned.
Construct a brand-new look and feel, including a logo, colour palette, and typeface that speaks to your intended demographic.
Revamp your online presence: Many potential clients will encounter your business via its website. It needs to convey the new tone and message of your brand.
Tell your audience about the brand refreshment: Communicate the rebranding process and its rationale to your staff, customers, and partners.
Take the next step in the rebranding process by introducing the new logo and tagline in all of your promotional materials.
Results should be tracked and evaluated. Monitor the results of the rebranding effort. Analyse indicators like sales, website visits, and social media activity.
Rebranding is a continual process of continuous improvement. Maintain a steady eye on the brand's performance metrics to make any necessary improvements. It's not easy to rebrand a company, but doing so is essential to staying competitive and expanding your firm. Implementing a rebranding strategy that speaks to your company's values, demographic, and competitive landscape is the key to achieving sustainable growth.